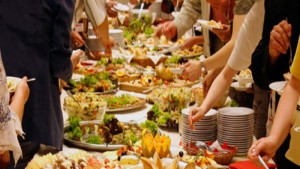 Two types of hula dancing are performed in the Aloha State. One of these dances is the traditional-style hula while the other type of dance is the hula auana. The hula auana was influenced by tourist visits to the Hawaiian Islands. This form of the hula is depicted by hand and body movements. The hula auana is supported by music that is created by the use of guitars and ukuleles.
However, if you go to an authentic Hawaiian luau, you may also be entertained by dancers who are well versed in the hula kahiko in Hawaii. While you will see the more modern version performed, the Kahiko-style dance is what makes attending a luau extra fun. This dance is as lively as it is vibrant and entertaining. It includes chanting and more energy.
How the Kahiko Dance Form Was Preserved
The hula kahiko dance was the dance that was performed during the reign of the Hawaiian king Kalakaua. While missionaries accused the king of promoting a pagan dance form, the dance's presence in the Hawaiian culture today is attributed to the king's efforts in preserving this dance style.
Using Chants Instead of Ukuleles
The hula kahiko is an ancient dance that was once used to tell the story of Hawaii before the existence of written records. Therefore, this type of dance was used to trace the genealogy and history of Hawaii. Instead of the familiar ukulele of today, the dancers chanted their musical strains.
Keeping the Spirit of the Hawaiian Islands Alive
Before attending a luau, you may want to learn either of the aforementioned hula dances from an instructor. Doing so will help you appreciate the dance when you see entertainers perform during a luau event. If you would like to schedule a luau during your next Hawaiian vacation, contact us as well for further details. Luaus and the hula keep the spirit of the Hawaiian Islands alive.