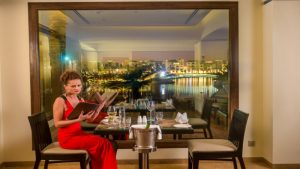 Trips are the best way to energize yourself. There's nothing like a good vacation to give you time to relax and enjoy yourself. If you're looking for an exotic destination, you might want to pay a visit to Oman, one of the jewels of the Middle East. Here are 5 ways to have fun while you're in the country.
Go sight-seeing
Whether you want to drive over sand dunes that seem to stretch for miles or breathtaking gorges and ship-wrecked dives, Oman has a lot of surprises to offer a traveler. You're sure to have a ton of wonderful pictures to show to friends and family back home.
Taste the cuisine
The food in Oman is a delicious mix of Turkish dips, Indian breads, curries and kebabs. You'll find plenty of restaurants in Oman to offer you a range of mouth-watering flavors. You're sure to find something your palate will love. Don't leave until you've tasted as many of the local favorites as possible. Those meals would make your trip all the more unforgettable. You're sure to come back for more.
Shop
Afraid you'd have to go on a shopping moratorium once you reach Oman? Nothing could be further from the truth. With plenty of markets and shopping areas, any shopaholic would be glad to stay longer.
Escape from the heat
Monsoon season is one of the best times to go to Salalah. It's cool and wet, a welcome respite from the heat anywhere else, says Blogger at Large.
Enjoy the beach
Take a romantic stroll along the shore with your sweetheart or watch until the sun sets over the horizon, bathing everything in a beautiful glow. Dine at one of the many restaurants in Oman and enjoy a private moment between you and your loved one. It's the best way to end your vacation on a high note.