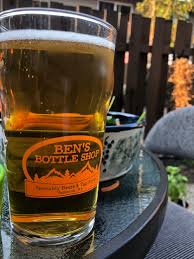 Going into fall in Vancouver WA, the days get shorter, dark comes early, and colder weather tempts us away from salads-n-sandwiches that make up the staples of the summer diet. Let's look at some tempting and tasty brews as the cooler weather comes closer. Find your favorite flavors and pair up types of beer from local brew pubs with yummy food so that everyone can live their best life.
Stouts and Porters: Stouts are brewed with roasted barley while Porters are not – resulting in a sweeter brew. Some porters are brewed with oatmeal, resulting in an almost dessert-ish brew. In fact, Guinness – the famous stout brand – was given to patients in Irish hospitals. There's even science backing it up. Pair with grilled meats, pungent cheeses, and have a scoop of vanilla ice cream in either – it's delish!
Ales and Lagers: These beers are similar in color, but they are fermented differently, with ale being top-fermented and lager being bottom fermented. Break out the burgers! These beers also pair well with seafood, chicken, grilled food, and spicy Indian and Mexican cuisine. Colors range from pale yellow to a robust red-brown, and range from light and hoppy, to wheaty, to a tangy and challenging vinegary bite.
Cooking with beer is a long tradition in many beer-making countries. The traditional Irish Stew couldn't be made without it! There's a lot more dishes where the "secret ingredient" will have your friends and family coming back for seconds – and thirds.
When in doubt, ask your local brew pub tender which beer they would recommend with your choice of foods. Vancouver WA has a robust food and beer scene, so the answers you get will be delicious! Look into local brew pubs and restaurants with an emphasis on beer, and taste your way to a whole new world of flavor.