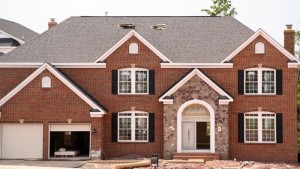 Not all military housing is on the military base. Sometimes there is a need for accommodations that are not located on the base. This is considered to be temporary housing, and not intended to be used for an overly extended period of time in regards to many years. There is a need for military housing in San Diego since Coronado Island and the 32nd St. Naval base are just minutes from the city. When family or special visitors are meant to visit a military base, they can easily rent military housing that is very close by. This type of housing is also perfect for families that need a place to stay before they have been assigned a new home by the military.
Stationed Officers and Their Families Can Enjoy Military Lodgings
A lot of military families may not own their own home since the need to move around is usually prevalent. This is one of the main reasons being able to rent military housing accommodations is very important. Families are looking for houses for rent in San Diego that are fully furnished so they can simply bring their clothing and a few personal belongings and move right in for an extended period of time, or for a short period of time. The idea is that this type of rental is perfect simply because it is ready to move into and can be rented short or long term.
Choose between Standard and Corporate Furnished Apartments
Depending on how many people need to stay in a rental will determine if you need to rent a standard apartment or a corporate apartment. Corporate rentals come with everything already offered in a standard rental but there are a few extras that make staying in this type of unit even better. A corporate military rental includes housewares for dining, cable-ready television and DVD, bath linens, and bedding. There are also other comprehensive services available at an additional cost such as maid services, and copy and fax services. Both are affordable options that are sure to suit many military personnel.
Live Off-Base without the Hassle
Usually if military personnel life off-base they need to be able to clean and maintain their rental home, and they may not have access to a spa and beautifully heated pool. Essentially they won't be able to enjoy the country club resort setting at up-scale rental facilities that are unique and quiet. Up-scale rentals tend to take more care when it comes to providing comfortable and affordable housing. With shade trees and a lush yard that separates rentals it is easy to see why this type of military rental would go fast. It truly feels like home away from home. Browse foxwoodapartments.com to find reasonable military housing to rent.