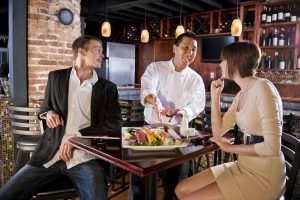 Going to a decent place to eat is a refreshing experience, and it will also allow you to bond with your partner. Whether you want to go out to eat with your family, a group of friends, or a partner, you have to make sure that you find a decent place in the Southwest Ranches. There are many different factors that might influence your decision when selecting a new restaurant in Southwest Ranches, so you have to narrow down your options. With so many different eateries and establishments throughout the Ranches, how do you decide where to go? Here are a few tips that will help you decide.
What Do You Want to Eat?
The first important factor is actually quite simple: what do you feel like having? If you are in the mood for some classy Italian cuisine, then you should definitely consider visiting Tarantella Ristorante & Pizzeria. This is one of the best restaurants in the Southwest Ranches, offering authentic Italian cuisine at very good prices. The ambiance is fantastic at the restaurant, and the waiters are incredibly helpful. For people who want a quiet, comfortable dinner with their loved ones, this is one of the best places to visit in the area.
Making a Reservation
The last thing that you would want is to visit the restaurant all dressed up and ready to eat, only to find that there's no space. Once your dinner plans have been confirmed, you should call the place a day or two before and make a booking. The establishment will reserve your space for at least a half hour after the booking time as well, so you can reach slightly late, though it's always recommended that you reach on time. You can also follow them on Twitter.